We Are Famous For Our Responsible & Qualified Tutors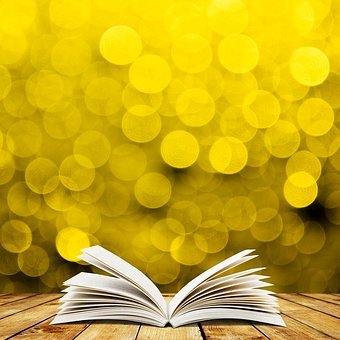 Our Clients Know About Us From Their Child's School, Parent Forums/Chat Groups, And Referrals
Since 2005, our only goal is to help our students' grades improve.
This means that no matter how many tutors apply to join our team, we keep only a steady core of less than 30,000 active and qualified tutors.
These professional tuition teachers are in our database because parents and students had given good and highly positive feedback about how these tutors were able to help their students' grades improve quickly.
Latest MOE Syllabus And Exam Requirements
Gain 10 to 20 Marks Within 3 Months
Private Tuition That 100% Matches Your Requirements
Accomplished Home Tutors For All MOE Subjects
Hire Tuition Teachers That Deliver Results. Fast.
Rapid And Sustained Improvement Of Grades And Content Mastery
Better Grades = Greater Chance To Enter The School/Junior College/University Of Your Choice
Choose A Committed And Dependable Tutor Who Accurately Customizes Lessons That You Can Quickly Understand
Select from 29,000 qualified and professional private tutors

We have Singapore's largest effective team of MOE teachers, PhD-tutors, Bachelor's/Master's/Undergraduate tuition teachers

Each experienced home tutor has between 2 to over 30 years of established track records in helping their students' grades improve. FAST

We will show you profiles of between 4 to 10 reliable private tutors within 24 hours after you tell us your requirements

We have many suitable tuition teachers. Whatever your learning pace & style, your achievement goals, and your budget

Once you hire a dedicated and competent teacher who carefully tailors the lesson plan according to your own unique learning style, you can easily score much better grades within the FIRST month of private tuition

In school, you are not allowed to choose the teachers of any of your subjects.

Because of this, many of our clients tell us that no matter how hard they try, they still cannot catch up with the syllabus

Once you have chosen responsible and accomplished tutors, your private academic mentor will accelerate your understanding of the important concepts, and teach you valuable exam skills (all our tutors scored A's in the subjects they teach). Using the latest MOE syllabus and exam marking scheme
Grades Are Always Important
No Matter What Anyone Else Says
Study Effectively And Confidently
Qualified Tutors Tuition Assignments Form
Tuition Assignments - Choose from over 100+ new daily tutor jobs
Secure Your Future By Scoring Solid Grades. Starting Now
Reviews From Happy Parents & Students
They Achieved Their Academic Goals!
Madam Koh, Current MOE Teacher
"My daughter Vanessa was struggling with Physics. She is having A's for her other subjects, and Physics was making her miserable. After tuition started with Mr Ang, Vanessa scored her first B within her first month. She has been achieving A's ever since."
Stephanie Chong, St Andrew's Junior College
"Economics is a completely new concept to me. I need good A Level grades, so that I can qualify for the course I want at NUS. I chose Ms Gan from the 7 tutor profiles that Qualified Tutors showed to me because she has 12 years of Economics tutoring experience. Her explanations are very clear, and I am able to answer to application questions more accurately now."
Mr Ibrahim, parent of student studying at school in Eastern Singapore
"Siti learns very differently from both her older brothers. She also gives up quickly, once she thinks the content is too difficult to understand. Ms Alfida is very patient and is able to teach the same thing using different ways so that Siti does not get frustrated or bored."
Kenny Sng, Dunman High School
"Most days, I pay careful attention in class. But like many other students, I day-dream (a little). And then have no idea what the chapter is all about. It's too embarrassing to have lower grades than my classmates. Mr Tan is very friendly and because I learn very fast, he teaches me ahead of the syllabus. He also is very strict with my careless mistakes, and has given me a lot of tips on how to check carefully."
Alicia Cheung, Secondary School in Western Singapore
"My overall grades were rather weak. Chinese is probably my worst subject, so we hired Mr Heng who is an MOE teacher. I wasn't expecting that he would be so current with hobbies and interests of teens. Lessons are often fun. He is very focused on getting my fundamentals strengthened. My mum hired two more tutors from Qualified Tutors, to help me with Chemistry and Literature. I think I have better chances now to get into a good JC."
"Statistics is a huge nightmare and my GPA is at risk because of it. It is a core subject that I need in order to graduate. Mr Yong has a PhD in Statistics from a famous Ivy-League university. Heaven-sent that we manged to hire him. I finished that module with an A. CGPA is saved!"
Ensure That You Get The Good Grades That You Want And Need
Qualified Tutors With Proven Track Records To Help Their Students Score A's
Rapid And Sustained Improvement Of Grades And Content Mastery
Better Grades = Greater Chance To Enter The School/Junior College/University Of Your Choice